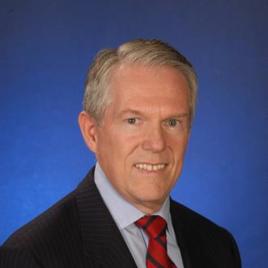 Gordon Bourns
Chairman and CEO, Bourns, Inc.
Contact Information
Visiting Advisory Board
Gordon Bourns grew up working weekends and summers at the family business, Bourns, Inc., which his parents, Marlan and Rosemary Bourns founded in their Pasadena garage in 1947. He received a BS degree in Electrical Engineering from the University of California, Irvine and an MBA in Finance and Marketing from the University of California, Los Angeles before he became a regular employee in 1973. During his 45-year career with Bourns, he has held positions in sales, marketing, engineering, quality assurance and manufacturing, as well as general management. He was elected Chairman of the Board in December 1988 by the Company's Board of Directors and currently serves in that capacity and as the CEO for Bourns, Inc.

Gordon heads a worldwide electronic company which manufactures more than 10,000 different products at 15 domestic and international facilities, with over 7,000 employees worldwide. He currently focuses much of his attention on strategic planning to accomplish the Company's goals to achieve sustained profitable growth. He takes an active role in new product development and the selection and implementation of acquisitions. Gordon also leads the Bourns commitment to the Bourns Production System, which encompasses the Six Sigma quality and lean manufacturing processes, to assure Bourns meets or exceeds customer expectations for high quality products and services. A significant part of the strategic planning process is focused on anticipating and satisfying the needs of customers in its primary markets, Automotive, Consumer, Industrial, and Telecommunications.

His is a champion of STEM education (Science, Technology, Engineering and Math,), serving as the Vice President of STEP (Science & Technology Education Partnership), a consortium of Inland Southern California educators, business leaders and government officials, whose annual two-day STEP Conference piques the interest of 5,000 K-12 students in STEM careers.

Gordon is greatly blessed in his 40-year marriage to his wife, Jill. Together they are the proud parents of three daughters and a son. Their daughters Sarah, Laura (husband Ryan and three children), Marie (husband Tyler and two children), and their son Lee (wife Jaimie). Gordon strives to balance his career, church and community activities with the precious time he spends with his family.